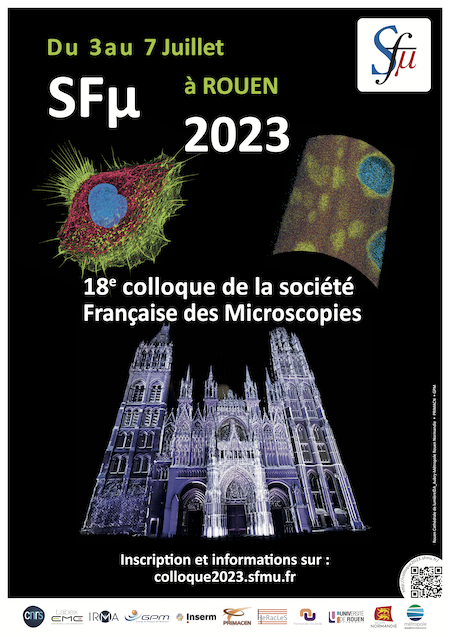 The Groupe de Physique des Matériaux  and the PRIMACEN biological imaging platform have proposed to the University of Rouen Normandy to organise the biannual conference of the French Society of Microscopy SFµ 2023.
This project was selected from among several quality applications and the conference will be held at the University of Rouen from 3 to 7 July 2023.
A team involving many members of GPM and PRIMACEN has been actively working on the preparation of this event since the end of 2021. This conference, preceded by a few on-site training workshops, will bring together around 200 speakers as well as some fifteen exhibitors from microscopy equipment manufacturers.
All the information about this conference is available on the event's website.
https://colloque2023.sfmu.fr/index.php/en/homepage/
Link to the conference poster
https://colloque2023.sfmu.fr/wp-content/uploads/2023/01/rouen2023.pdf